CROWDFUNDING CAMPAIGN COMING SOON
From 11 September we will be seeking donations for our first graduated doctor Lalit to begin postgraduate medical training to refine his knowledge enough to make a difference to villagers' healthcare in rural Nepal. We hope to raise at least £4,000 between 11–29 September 2017 as part of the GLOBAL GIVING ACCELERATOR campaign.
WATCH THIS SPACE FOR HOW TO DONATE FROM 11 SEPTEMBER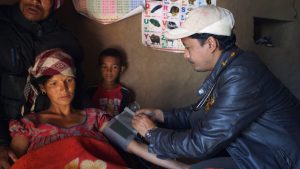 Coming from a remote village Lalit is an excellent doctor committed to rural healthcare, but needs more training. 90% of rural hospitals in Nepal have no consultant doctors – people living in these inaccessible regions deserve the same healthcare as those in cities. Lalit needs more training to bring about any change but it costs £40,000 so cannot afford it without OUR help. His education could save thousands of lives. Please DONATE between 11–29 September – give on 19th September and your donation could be matched by Global Giving at 20%!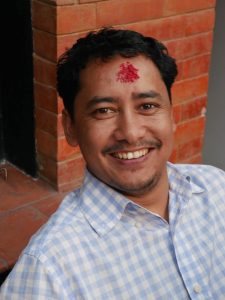 "I humbly ask that every kind-hearted person donate as much as they can so that I can really make a difference.   In return, I promise to pay back your generosity by saving the lives of the people who live in some of the most remote villages in the world.  Thank you from the bottom of my heart – and thank you from the people of remotest Nepal."  Lalit, Sep 2017
YOUR DONATIONS FROM 11 SEPTEMBER REALLY WILL MAKE A DIFFERENCE – THANK YOU
---