ROYAL PARKS HALF MARATHON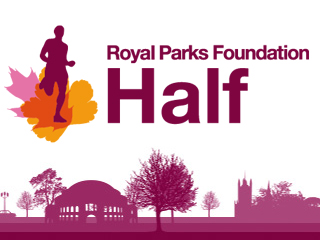 On 14th October 2018 we have 3 people running in the Royal Parks Half Marathon for Doctors for Nepal.  It's a great event, so if you're in London why not head down to the course and cheer our runners on!
It starts and finishes in Hyde Park, passing Buckingham Palace, St James's Park, the Houses of Parliament, Green Park and Kensington Gardens on its way. A great day out for runners and spectators alike.
Here's the reason why one of our team, Richard, has decided to run this year's event and fundraise for Doctors for Nepal –  it's a great story:
"So I'm Richard, and the first thing to note is that running is not my thing. Therefore doing a half marathon is a seriously big effort for me. 
Running may not be my thing, however hiking is. And I am lucky enough to have spent time hiking in Nepal, through remote communities. In this time I managed to be unlucky enough to develop a blister so large on the pressure point of my foot, a more accurate description of it was a hole in the foot, I literally couldn't walk for 3 days. As a consequence of this, luck changed again, and I was lucky enough to experience the supreme care and hospitality of the kind Nepali villagers and doctor in the remote village in which I was stranded. Medical supplies were not plentiful and the facilities were pretty rudimentary but their care got me back on my feet in time.  The place I was stranded also happened to be in the shadow of the largest mountains you can imagine so that was a very reasonable silver lining.
I fell in love with the country during my time there and could not fail to notice just how remote many villages were, with basic medical facilities and expertise scattered across great distances and towering peaks and ridges.
It is for this reason that I want to raise money for Doctors for Nepal."
You can support Richard and our other two wonderful runners by donating to their JustGiving links below.  All funds raised go directly to Doctors for Nepal: