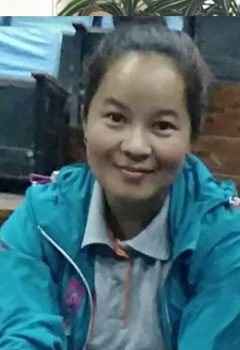 About
Age: 24
Home:  Jiri, Dolakha
Background: Father and mother are farmers. Middle of 3 siblings – 1 younger brother, 1 older sister
Previous employment: Muga and Bajura district for PHASE
Current: Rita completed her nursing study in 2023 and is now a fully qualified nurse. She will soon be working in Mugu with PHASE Nepal.
We welcomed Rita into the Doctors for Nepal family in 2019.  We awarded her a full scholarship to study nursing at Karnali Academy of Health Sciences (KAHS).  She started her 1st year of study at KAHS Jumla Nursing College in October 2019 and finished her training in August 2023 (the course was extended due to the covid-19 pandemic closing the college).
'I am truly grateful for the scholarship you provided for my PCL course at KAHS. Your support is life changing, easing my financial burden, and inspiring. Your scholarship made my PCL course possible, your support upgraded my education and skills. Thank you for changing my educational journey.  I am excited to start my journey at Jima Mugu as staff of PHASE Nepal, I will do my best to serve the people in (the) rural area. I am more eager to learn, grow, and contribute. Thank you so much for your support.' – Rita
BACK