RUN FOR DOCTORS FOR NEPAL IN BRIGHTON
***** CALLING ALL RUNNERS *****
MAKE A DIFFERENCE TO HEALTHCARE IN RURAL NEPAL BY RUNNING FOR DOCTORS FOR NEPAL.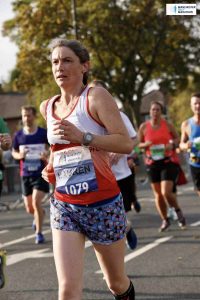 The wonderful Lauren has just run the Manchester Half Marathon and managed to raise
OVER £1000 in donations
an AMAZING RESULT.
WOULD YOU LIKE TO RUN FOR US AND RAISE FUNDS TO HELP IMPROVE HEALTHCARE IN RURAL NEPAL?
We have 4 free charity places in the Brighton Half Marathon on 25 Feb 2018, and 1 free charity place left in the Brighton Marathon on 15 April 2018.  Places are FREE, in exchange for some fundraising which we will help you with via JustGiving, PLUS you'll get a free running vest.
Please email cesca@doctorsfornepal.org for more information on how to get your free places NOW.
Run for healthcare in the Himalayas to support essential training of doctors, nurses and midwives in Nepal.
---