IMPROVING HEALTHCARE IN RURAL NEPAL
The aim of Doctors For Nepal is to improve healthcare in rural Nepal by empowering impoverished students to serve as doctors, nurses and midwives in their isolated rural communities
We provide scholarships to under-privileged medical, nursing and midwifery students, who then return to their remote communities to provide desperately needed medical care.
---
URGENT NEPAL COVID-19 APPEAL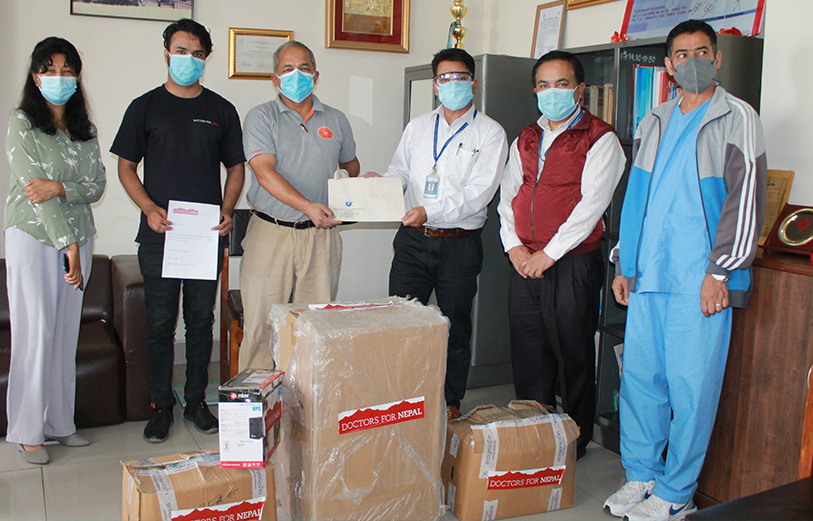 We desperately need your support to help us tackle the Covid disaster that is rapidly spreading across Nepal. There has been a 668% increase in cases over the last two weeks (Oxford university data tracking site) with us receiving frantic daily pleas for help from our friends and colleagues in Nepal. Dr. Kamal (one of our DFN doctors undertaking his internship in Kathmandu) says "Our Health system has collapsed… hospitals cannot take patients because we don't have any life-saving Oxygen… we are helpless".
---
Latest news
Congratulations Dr Purna

We are hugely proud to to announce that we have another Doctor For Nepal. Dr Purna has passed his final exams at Patan Academy […]

One free place – Royal Parks Half Marathon

What better way to come out of lockdown than by running in a fantastic half marathon right through the very heart of London, and […]

News from Dr Apsara and Dr Kamal

Huge congratulations Dr Apsara and Dr Kamal who have both completed their 1 year internship at Patan Hospital in Kathmandu 👏🏻🙌🏻🥳 They are now both […]
Watch our short film to learn more about Doctors for Nepal